The Art of Visual Design
(Elizabeth's Version)
The Art of Visual Design (Elizabeth's Version) is an ✨ all-inclusive ✨ fun and interactive learning experience for designers of all levels, filled with rainbows, sparkles, and a sprinkle of sass. Learn how to define your own aesthetic and work toward a standout design portfolio. I hope you're ready for my sales pitch because I worked hard on it 🙏.
New message from Michelle!
Elizabeth has created the best visual design course I've found online! She teaches key concepts in a refreshingly approachable and engaging manner. The content is very well-informed and thorough, and the hands-on exercises are meticulously crafted in Figma and easy to follow along. Most of all, Elizabeth is extremely supportive and responsive in the course Discord. The Art of Visual Design has greatly improved my visual design knowledge and skills. Thank you, Elizabeth!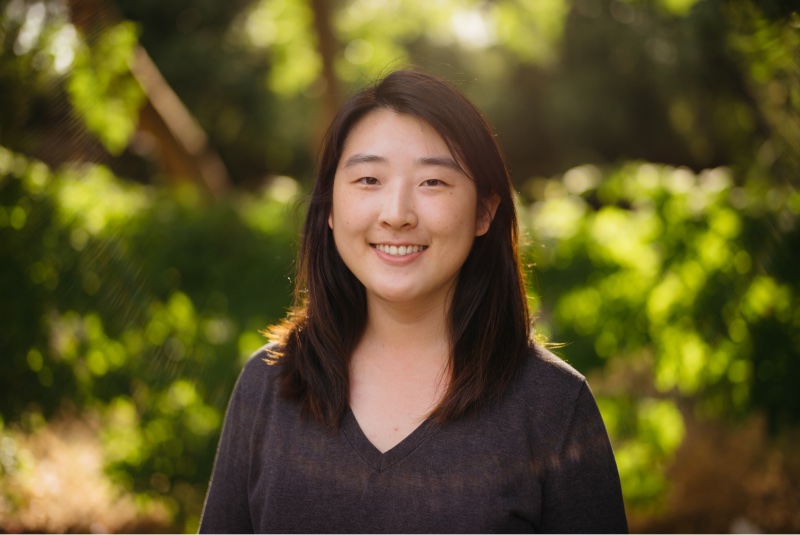 In The Art of Visual Design, you will...
No. 1
Discover your personal aesthetic!
Every great designer brings their own special flair with them to every project they do. Whether you're a maximalist like Sharpay Evans or a minimalist like Dieter Rams, you will discover your voice, find unique sources of inspiration, and begin to craft your own aesthetic!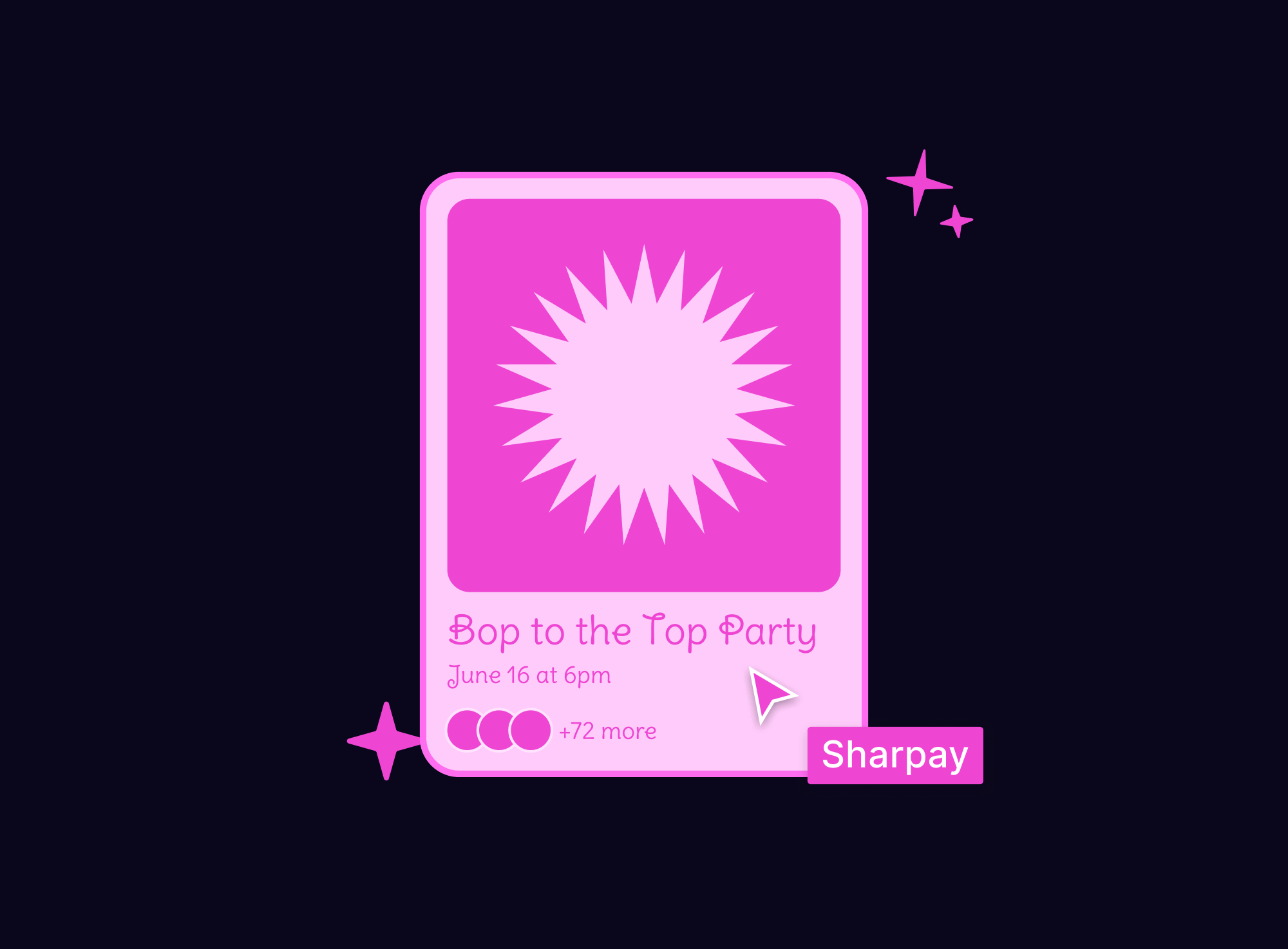 No. 2
Get inspo from art & design history!
Today's visual design trends are a direct consequence of the work of pioneering designers and artists who came before us: Susan Kare, James Turrell, Johannes Itten, and many more. We'll explore their work through interactive activities!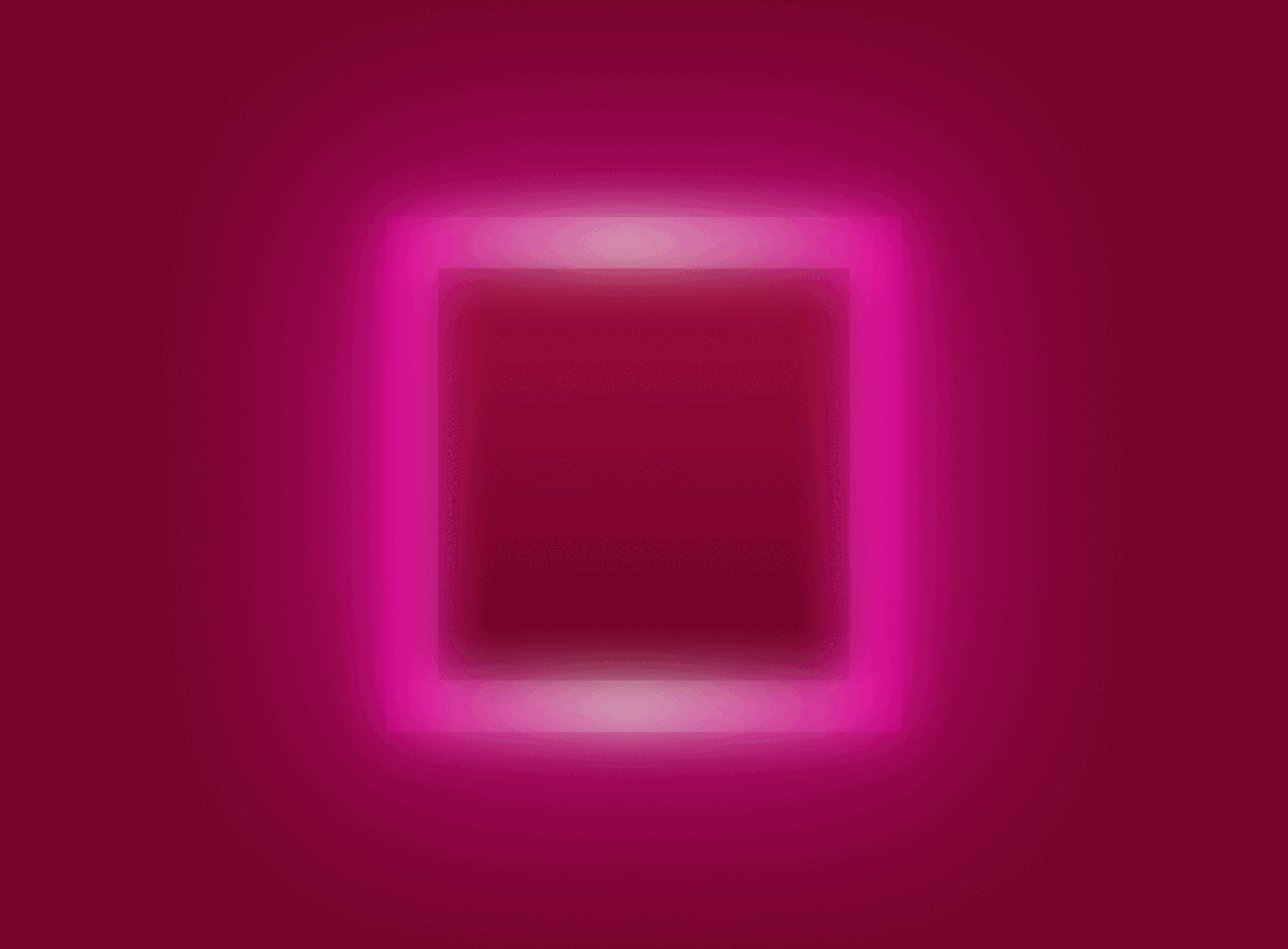 No. 3
Not be bored!
Learning visual design is all about practice and (lots of) iteration. Interactive activities with guiding questions are the foundation of every lesson. They will guide you in discovering visual design principles on your own! There are videos ofc (of course), but they're not the only mode of learning in The Art of Visual Design.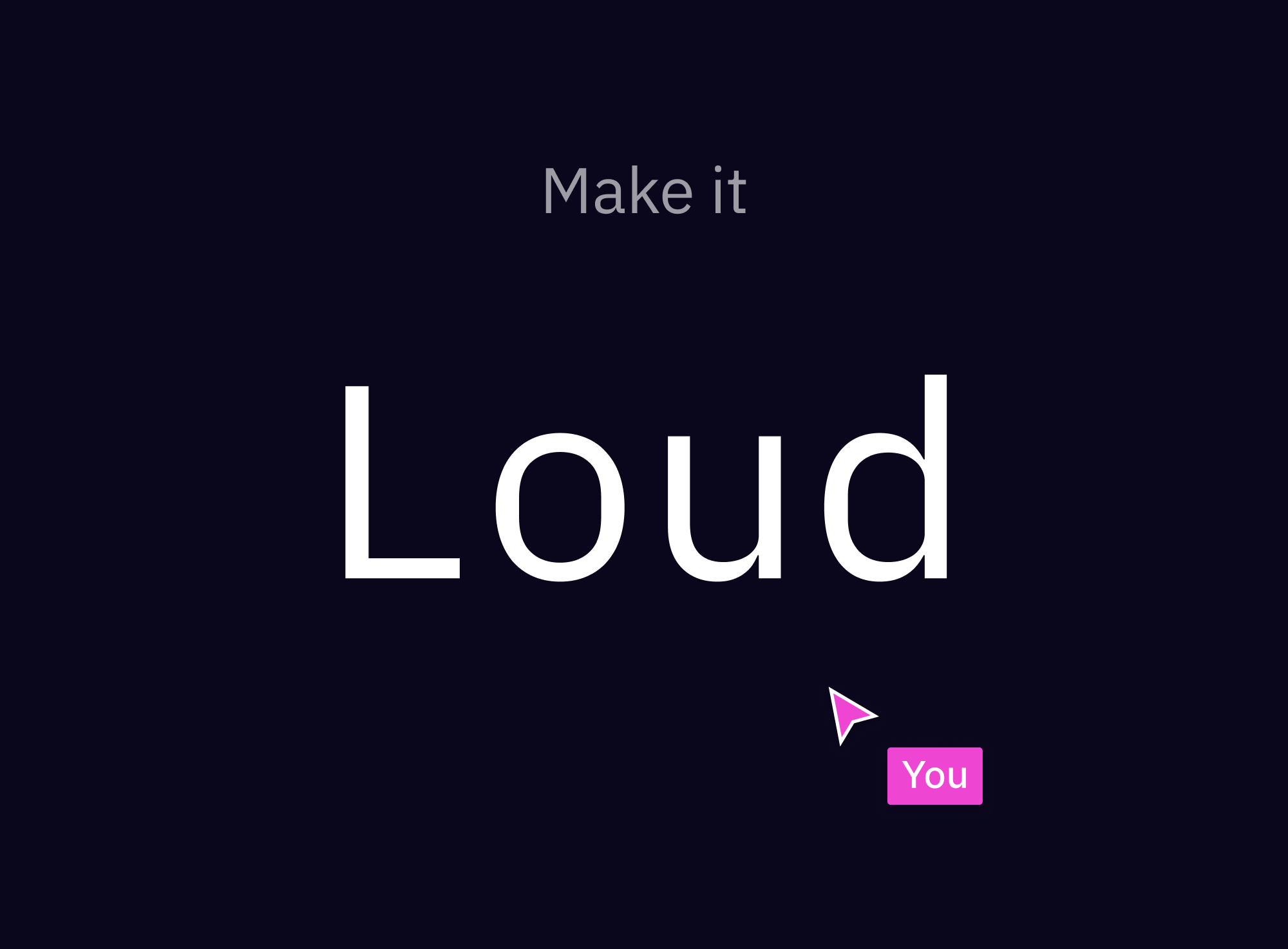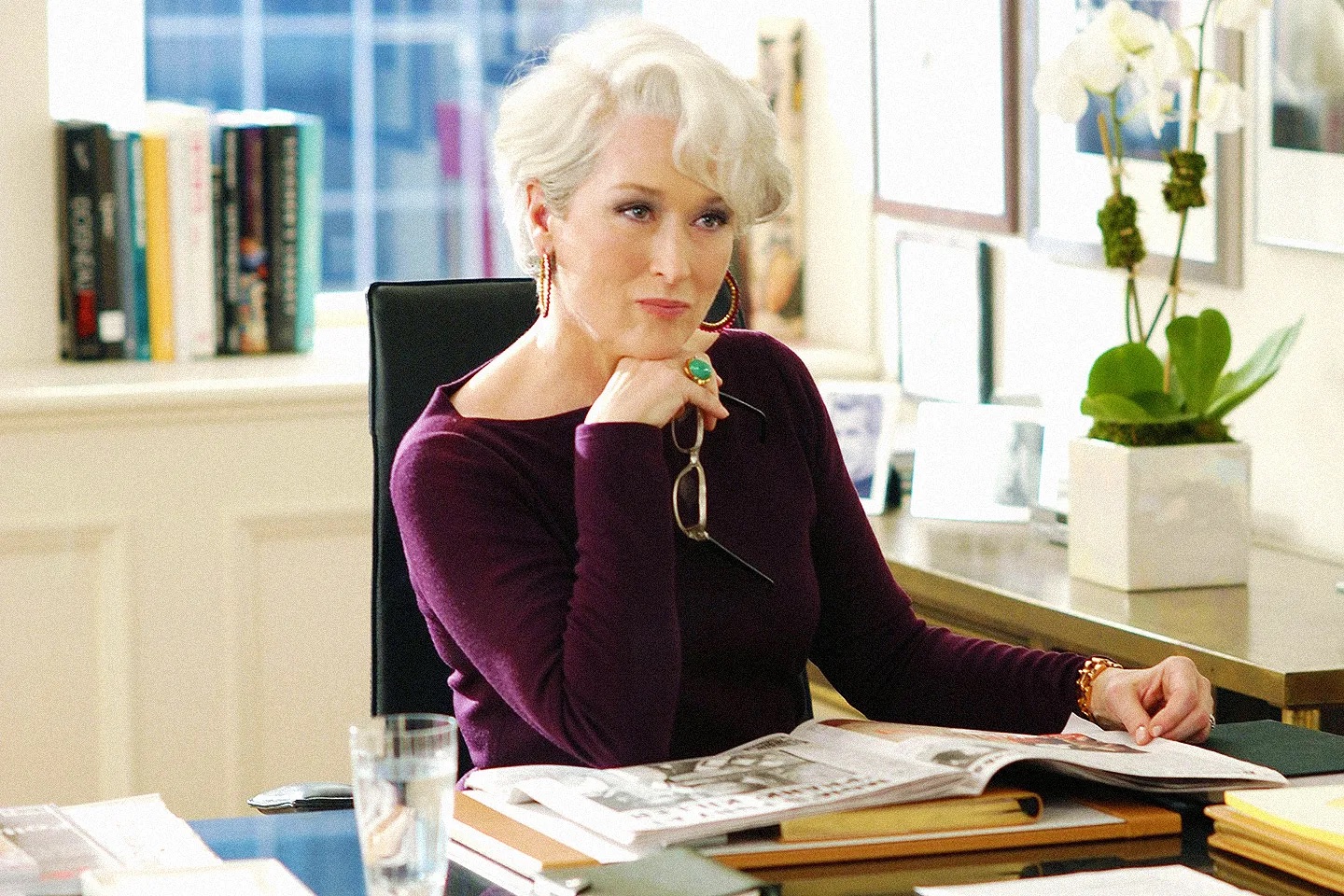 No. 4
Analyze your work critically!
Channel your inner Miranda Priestly and learn to analyze your design work critically. Dive deep into understanding your design intuition. By the end of the course, you'll be able to explain your design reasoning to even the most stubborn stakeholders.
No. 5
Join an active community led by yours truly!
Join a thriving Discord community with designers from all backgrounds. Receive 1-1 feedback on your design work from me and participate in community challenges designed to help you explore new ideas.
No. 6
Iterate on designs so fast that you can take a 2-hour lunch every day!
Don't worry, my lips are sealed. Your manager won't know a thing 🤫.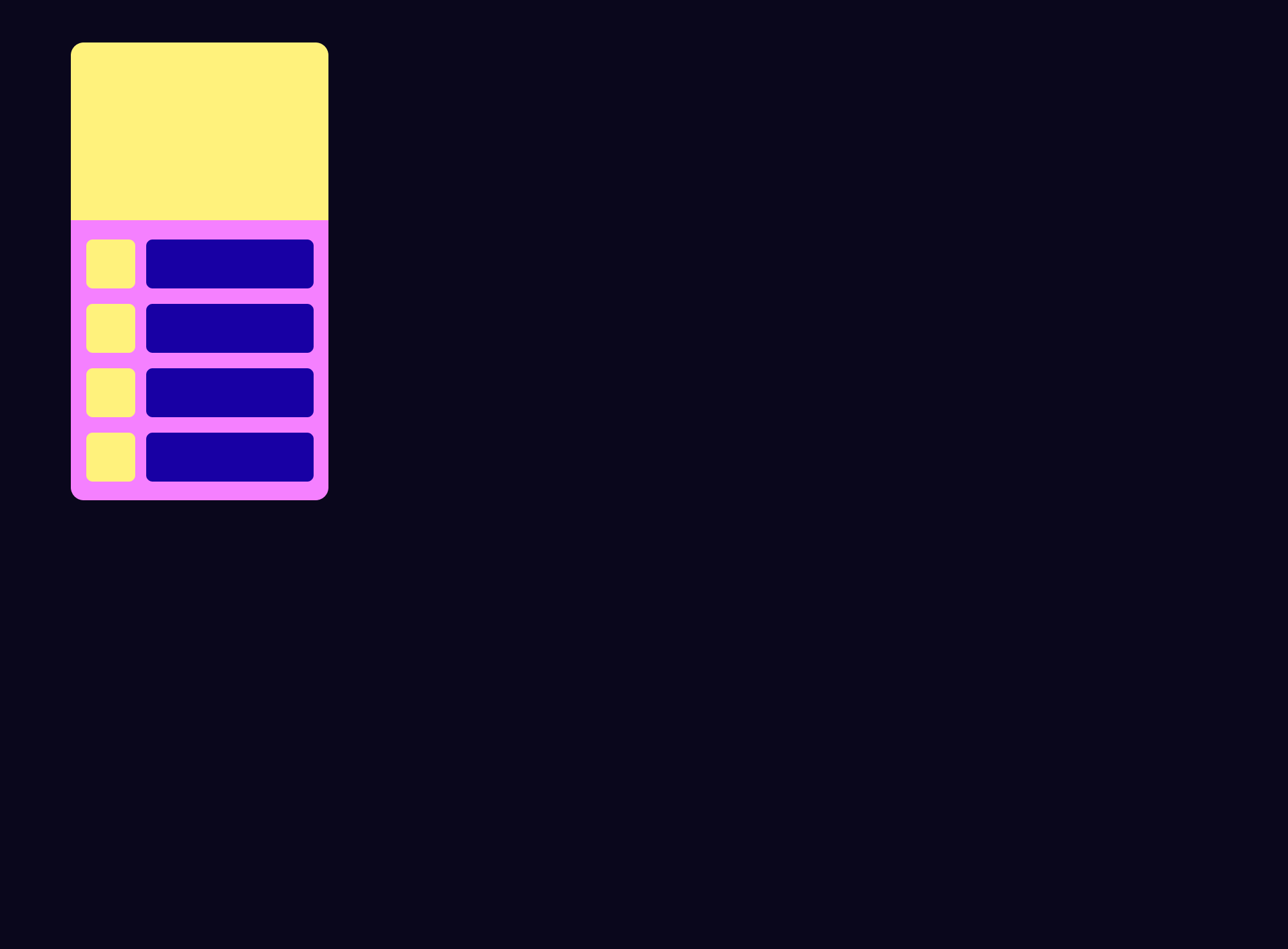 #7
Get invited to exclusive live events!
I love exploring new lessons and ideas through live events! Join exclusive community events where we will tackle ridiculous (and kinda camp) prompts like 'Design a website using Papyrus.' or `Make a button inspired by pizza'.
Is this for me?
Yes! The Art of Visual Design is for designers and non-designers of all levels.
Really? Yes! For new visual designers, there are step-by-step tutorials to get started. For more senior designers, explore the breadth of your skills by diving deep into projects.
I believed that I could create a visual design course that would be flexible enough for students at any level and from any profession.
And that's exactly what I did 😇.
New message from May-Li!
This course is as irreverent and entertaining as it is rigorous and technical, which is not easy to pull off. But Elizabeth has made it a reality, complete with sparkles, pragmatism, and a touch of shade. As a hiring manager, I've seen countless portfolios from designers who are clearly missing foundational visual design skills – yet when new designers ask me for resources on how to learn, it's been hard to recommend a learning resource that I truly loved. Not anymore! From now on, I'm sending people here. Even for veteran visual designers, the course helps resuscitate playfulness in creative spirit, show us things we may have missed the first time around, and rediscover / evolve our own personal style. I'm so excited to see it go out into the world and can't wait to see what people create!!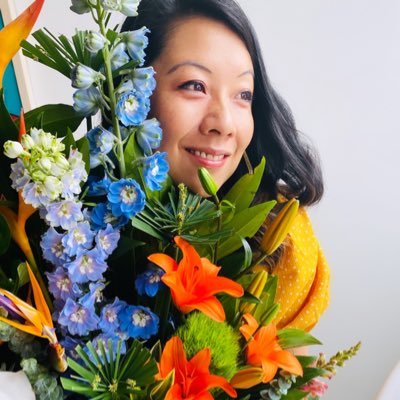 New message from Marc!
The Art of Visual Design is a course that's surprisingly suitable for designers already established in their careers! I've worked as a product designer in fintech and data for a few years now, and learned new and interesting things, brush up my knowledge & skills (typography in particular), and had fun along the way. My favorite part of the experience are Elizabeth's live events (they're so creative always a blast), and the community where we can talk design trends, complain, or post projects for feedback and follow each other's progress.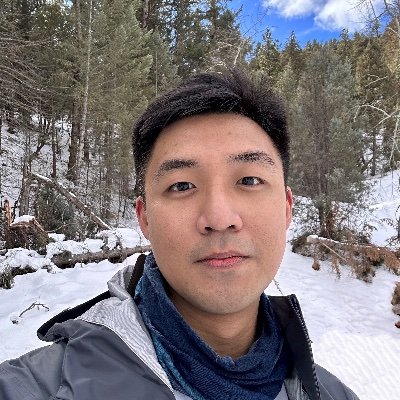 New message from Erika!
I have loved the connections I've made during this course. I've met so many cool individuals from diverse backgrounds and it's been neat to see everyone's differing styles and processes. This community is really positive and is a great source for valuable feedback.  I feel like I am constantly identifying design inspiration out in the wild now and speculating what the reasons behind all of the design choices would be. I'm often proposing ways I would change it or aspects that I like about it. I would recommend this course to anyone who wants to feel confident about their visual design skills and wants to get ahead of the trends!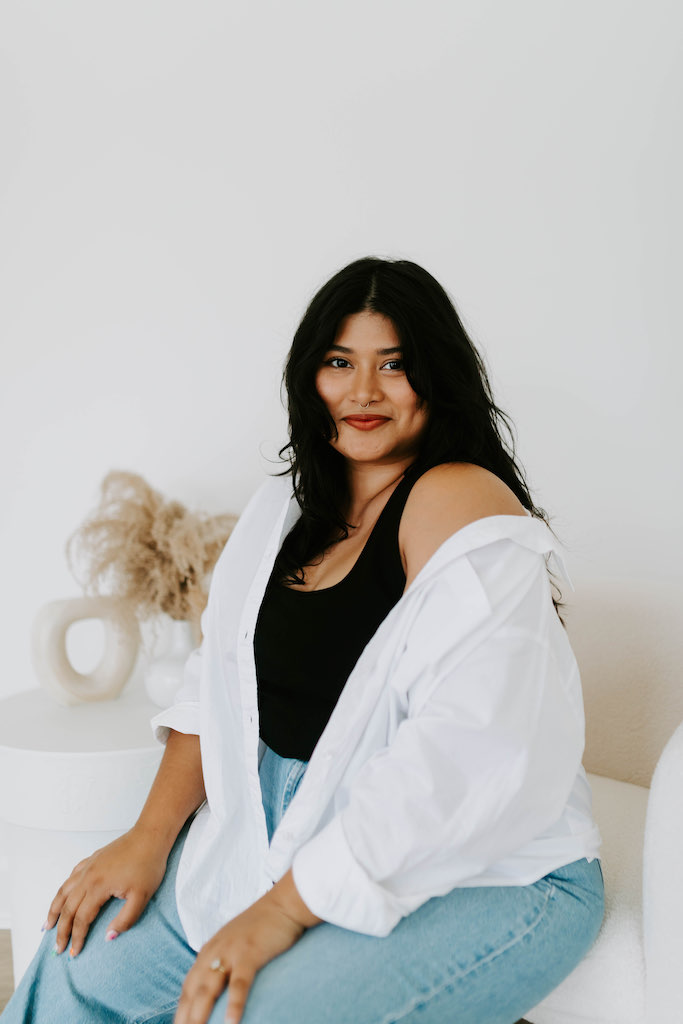 New message from Ryan!
I love the fact that it takes design foundations & principles and makes them super easy to understand. Each lesson is followed by an interactive activity, it's not just watching a video lesson. This is a great class for anyone (starting to get into a design with more established designers)! Thanks for being awesome!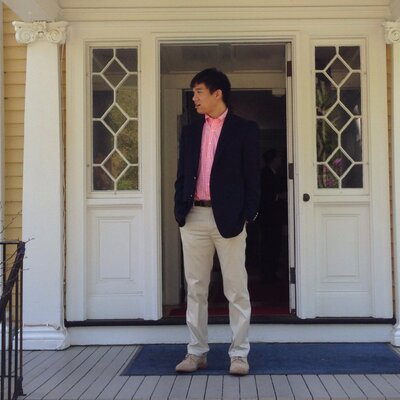 New message from Haziq!
I'm a founder, and am responsible for building and designing our app. Prior to this, the only thing I designed was slide decks 🙈. TAoVD gave me the tools to build a beautiful consumer-focused MVP. The visual design concepts I learned in the course are also incredibly applicable across social media, branding, and photography. I'm no longer intimidated by any design challenges, which allows me to iterate 10x faster across our product and growth work. On top of all that, Elizabeth and the community are also super supportive. I highly recommend TAoVD to all startup founders!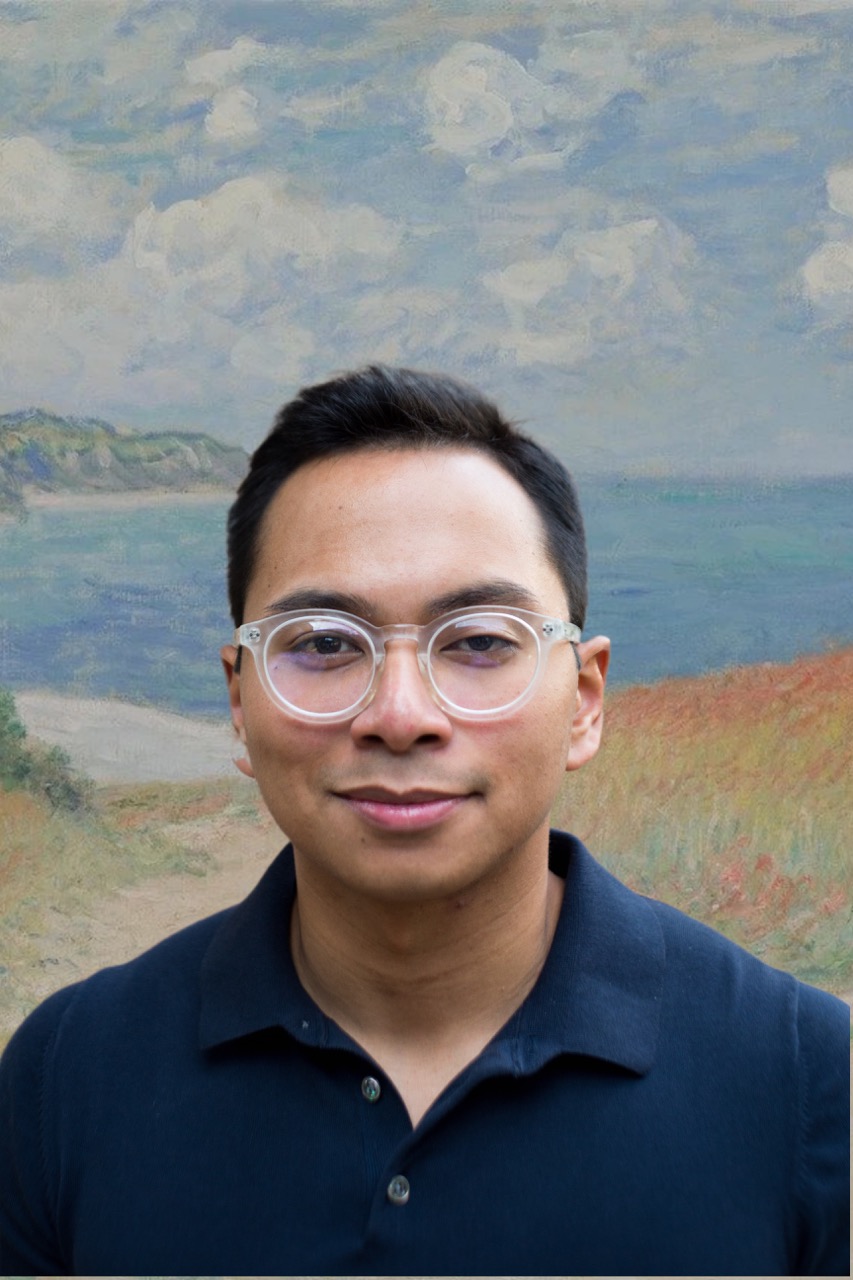 New message from Brandon!
As someone just starting their journey into design, the art of visual design was a great way to build a strong foundation. Elizabeth's course is amazing for learners of any level. Her teaching methods are fresh and engaging which really help the learnings stay with you after each lesson. I feel much more confident staring down a blank canvas with all I've learned from the design course.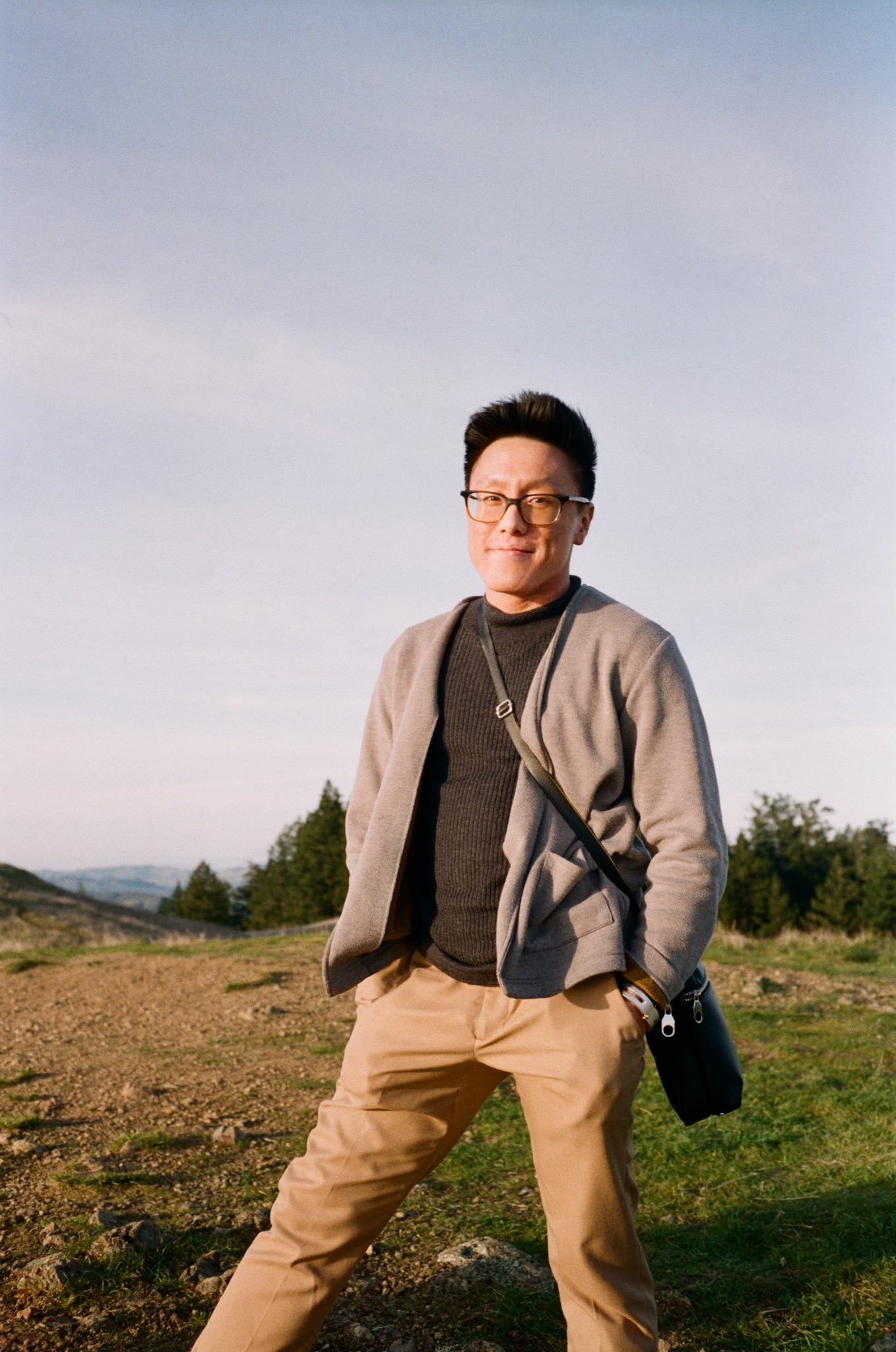 New message from Beez!
I feel more confident as a designer now that I'm better equipped to reason technically through the things I previously felt were good decisions on instinct. This has made a world of difference in my professional work. And because it's a permanent resource, I frequently revisit sections of the course to review basic principles and concepts as I implement them. Generally, I'd recommend this to anyone keen on leveraging visual design as a professional skill, even in another discipline. This is 100% beginner-friendly, and 100% the right fit if you're looking to learn Figma really well.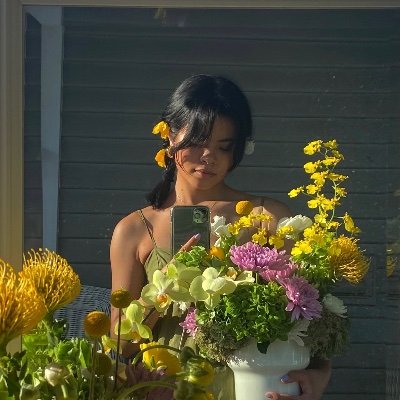 New message from Connie!
There's a lot of industry UX design 'best practice' content online, but the Art of Visual Design course stands out by helping students understand how interface design as we know it today evolved from the constraints of modern computing at different stages. At a practical level, the course also challenges students to grapple with the tension between traditional visual design rules and the elusive concept of 'taste' that allows (and even encourages) you to bend the rules. Whether you're interested in getting super granular with typographic craft or you want to understand the elaborate ancestry of how products are designed today, this course will help you learn and practice the rules to understand why they exist — all while challenging you to experiment with subverting them.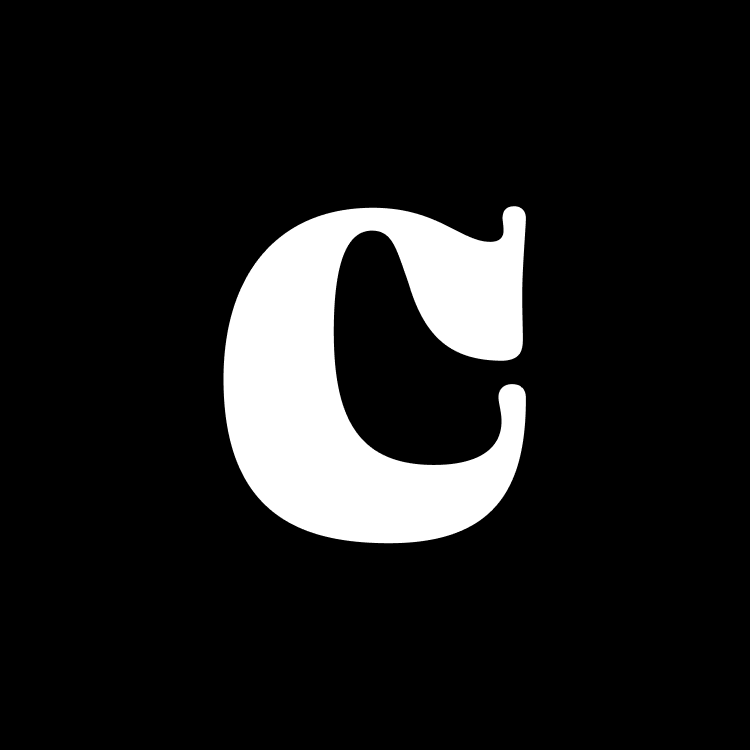 The students are from some pretty cool places The curriculum
So... I overachieved and The Art of Visual Design has grown into 2 courses: The rules and What rules?.
The rules is 100% complete. What rules? is currently in the workshop phase. As a student, you will have exclusive access to live community events where I test content for What rules? before making it available in an asynchronous format.
Additionally, the curriculum all lives in a custom-built app designed by me ✨. You can learn things, track your progress, and see where other students directly on the website!
P.S. This is a real screenshot of what the learning experience looks like 💁🏻‍♀️. (It's not a mockup!)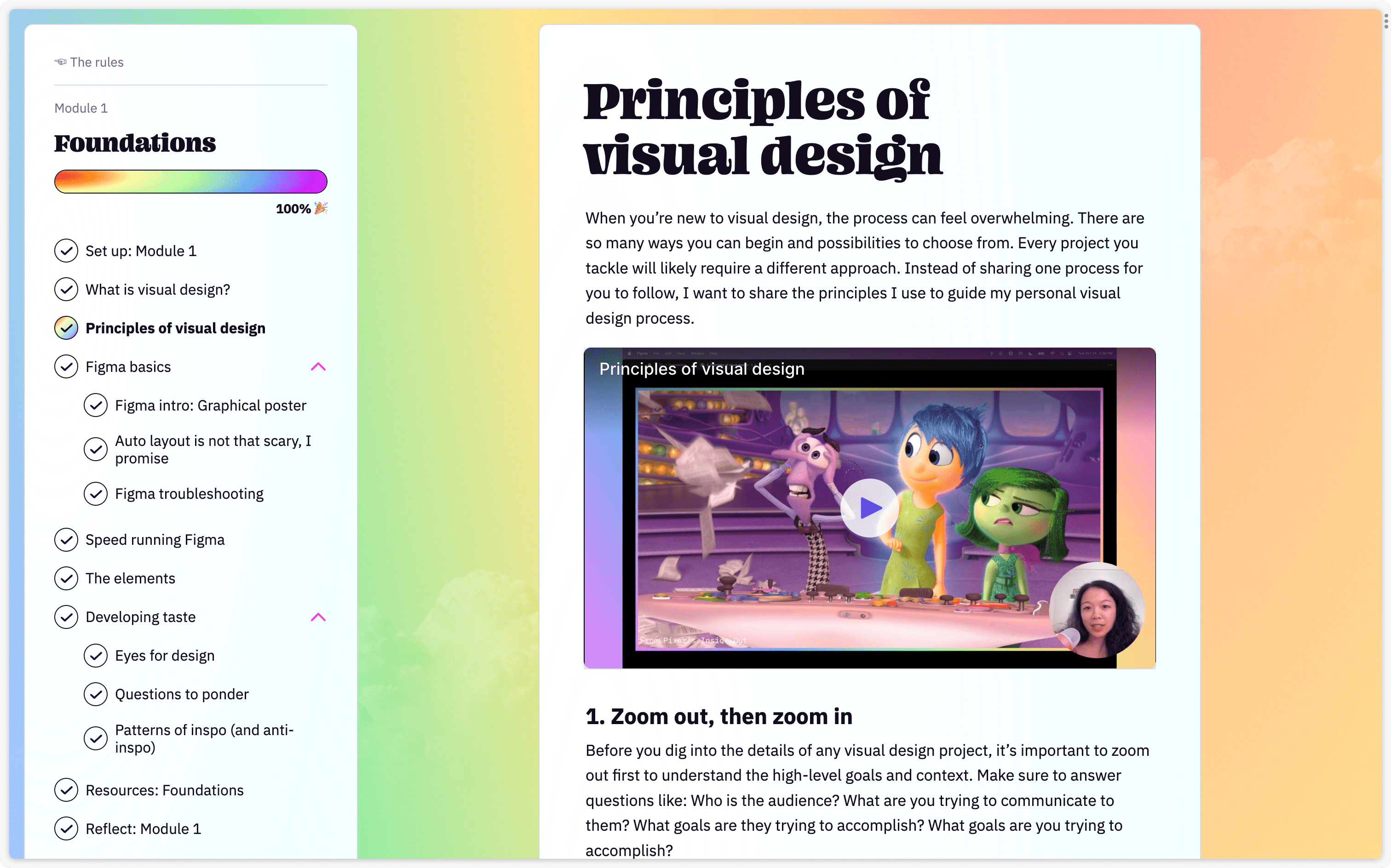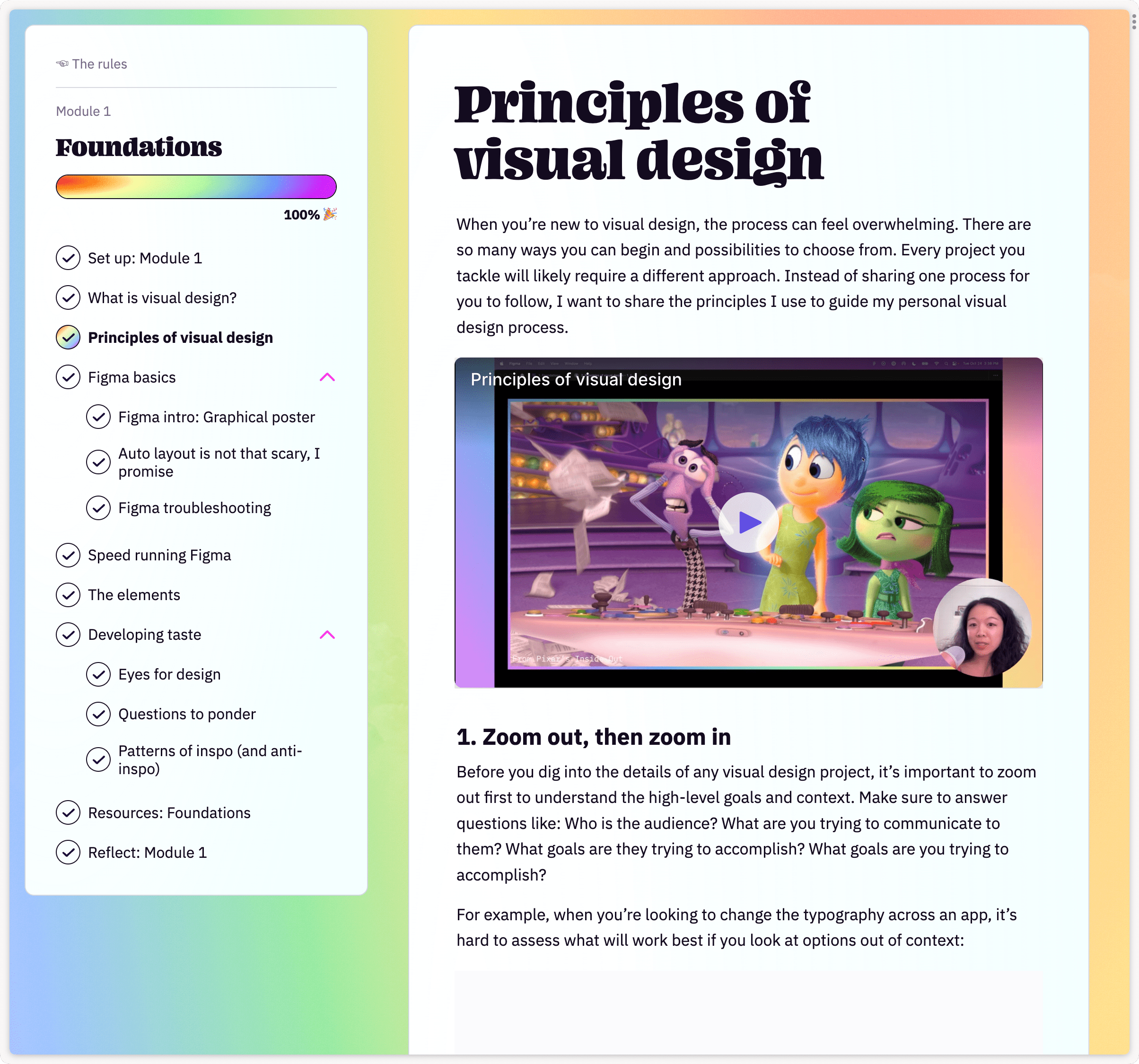 Course 1. The rules
No. 1
Foundations
Begin to develop your eyes for design 👁️ and cultivate your personal aesthetic. Find inspo you love and learn to understand what you love about it! Plus, if you're new to Figma, I will guide you through the basics.
No. 2
Shape
Explore visual design principles through the basic shapes and geometries: rectangles, circles, and lines. You'll find inspiration in the Bauhaus movement and close out the module by creating a unique set of playing cards.
No. 3
Color
Learn color terminology so that you can sound fancy when you're at an art gallery or furniture store. We'll experiment with color contrast principles by using Itten's 7 Methods of Color Contrast and explore best practices for using color in product.
No. 4
Typography
Are you scared of using a font other than Inter? Look no further! Here, you'll identify key characteristics in fonts that make them have unique personalities. Learn how to create a solid type hierarchy by playing with the text in Italo Calvino's Invisible Cities.
No. 5
Image
Photography, illustration, emojis, graphics, and iconography are all forms of imagery you can bring into your work! We'll explore why some imagery feels cringe (hello stock imagery) and others not. Build upon your designs with imagery and use them as more than a decorative element.
No. 6
Layout & composition
This is where you'll put it all together! We'll practice various forms of composition from grids to more asymmetrical layouts. At the end of the module, you'll put your design skills to the test by designing a personal website that reflects your personal flair.
No. 7
Lessons from history
Dive into how history has shaped visual design today by exploring historical design movements and tracing trends. You'll explore questions like: Why do certain designs and components appear more "dated" than others? How does a trend begin and when does it end?
No. 8
The art of iteration
This one's my personal favorite 🤭! Embrace the iterative process in design and learn how to refine and improve your designs through feedback and iteration. Develop your skills in giving and receiving constructive feedback to create impactful designs. Most importantly, you'll learn how to make your own design decisions and defend them.
Course 2. What rules?
Course 2 will be workshopped over the next few months with live community events exclusive to the students.
No. 1
Ugly is your new BFF
It's time to throw away everything you've ever learned about design before. We'll explore the distinctions between ugly, camp, and beautiful. You'll create your own design principles and get to do everything your design managers always told you not to.
No. 2
The anti-elements of typographic style
Can you create a type hierarchy with Papyrus? What about a type hierarchy that is only using italic styles? You'll explore a series of prompts that break traditional type principles and learn to bring them into your work.
No. 3
White space takes up too much space
We'll explore other design elements outside of typography like color and depth. What does color maximalism mean? What can you learn from other designers and how can you bring their learnings into your own work?
No. 4
Unsuspecting sources of inspo
What if your button was inspired by the art movements of Rococo or Surrealism? How would they look different? How would the interactions change? In module 4, you'll uncover prompts to help you break out of a creative rut.
No. 5
What's old is new again
How do trends come to be? Is it possible to start a trend or do trends always begin as a movement? Here, we'll be inspired by various internet aesthetics and trace the history of how different aesthetics came to be.
No. 6
Your personal style!
How can you find, define, and refine your personal style? This module is an exploratory workshop focused on helping you bring yourself out in your work.
Ok enough about the courses, who are you?
Hey! I'm Elizabeth and I've been a design educator for 10 years. I grew up during the Neopets-era of the internet designing graphics and websites for fun. (Marquees were all the rage.) I never thought that my love for creating silly graphics with MS Paint could become a career.
When it was time for college, I decided to study computer science at UC Berkeley. (Go bears 🐻!) At the time, there wasn't an official design program or specialty. Fortunately, I found a community of design-loving students on campus who were passionate about teaching and learning from each other.
During my sophomore year, I taught my first course "Intro to Illustrator & Photoshop". I remember designing the curriculum from scratch by reading this giant textbook called "The Illustrator Bible" Although the first semester felt a little rough, I discovered a love for teaching and continued to teach design workshops and courses throughout my time in college.
After I graduated, I worked as a product designer for a few companies in education including Khan Academy and Primer. I learned a lot about the education system, read bell hooks for the 1st time, and designed tools for both teachers and students. You can learn more about my background on my website.
In March 2023, I decided to leave my full-time design role to pursue teaching full-time. I missed teaching and felt like I had something unique to say! Since then, I've started to share free educational content on TikTok, Instagram, and YouTube. I launched a couple of side projects: fontguessr and Elizabeth's portfolio guide. Oh, and sometimes I write about teaching design too 😇.
...Ready for it?
Level up your visual design skills today and build your personal aesthetic. For a limited time only, you will get both courses for the price of one!
Both courses
$700
The everything bundle!
Access to both courses: The rules & What rules?
14 self-paced modules and 10 projects
119 videos and 58 interactive activities
Interactive live community events
Personalized feedback & support on Discord
Exclusive Discord community
Certificate of completion
Future updates to both courses: The rules & What rules?
Interested in bulk discounts for your team? Check out Party plans!
✻

Party Plans for teams!

✻

Party Plans are discounted plans for teams or groups of 3 or more members. Your team pays an annual subscription to get access to a number of seats that you can rotate across your team.
Frequently asked questions
✻

What level of designer should I be?

The Art of Visual Design is great for designers of all levels! Both senior designers and designers new to the industry have learned from the course.

✻

I'm not a designer. Will this be a good fit for me?

Yes! The Art of Visual Design is designed to support various skill levels. Founders, engineers, product managers, and career transitioners have all been a part of the experience.

✻

Is The Art of Visual Design for interface or graphic designers?

It is primarily focused on user interfaces, but with a strong emphasis on graphic design examples. I believe that you can use the core visual design principles in any situation!

✻

Is The Art of Visual Design self-paced or live?

The core curriculum is all self-paced! You will receive personalized feedback from me on your work through Discord.

Live events are a core part of the experience as well! These events happen 3-4 times each month and are spaces for me to experiment with new content.

✻

What time are your live events?

It depends on my schedule, but they are typically on weekdays and I try to optimize for U.S. time zones.

✻

What design tool will I use in the class?

Figma! Figma is a free design tool optimized for interfaces that makes it easy for us to collaborate.

✻

What if I don't know Figma?

The rules covers the basics of Figma. No prior experience is necessary!
✻

Do you offer a student discount?

Yes! I offer a 20% discount for students. In order to qualify, you must be actively enrolled in a full-time or part-time educational institution.

Send me an email at elizabeth@designisaparty.com with proof of enrollment. It can be a student ID or registration paperwork.

✻

What if I don't like the course? What's your refund policy?

Yep! If you discover that the course isn't a good fit for you, reach out to me within 30 days at elizabeth@designisaparty.com and I'll refund your purchase in full. 💕

✻

Do I get a receipt, so I can be reimbursed?

Yes! You will get a receipt from Stripe after purchasing the course.

✻

Do you have team plans?

Yes! These are called Party Plans and have some special perks. If you want early access, send me an email at elizabeth@designisaparty.com.

✻

Does my access expire?

If you purchased the The Art of Visual Design as an individual, you will get access to both parts: "The rules" and "What rules" forever.

The party plan (aka team plan) is subscription only.

✻

How long will it take me to go through the course?

It really depends because there's a lot of content! Some students spend a longer time on the projects to get the most out of them. If you complete 1-2 modules each week, you'll be done with "Course 1: The rules" in 1-2 months.

You get access to the course forever, so you can skip around and do everything at your own pace.

✻

I have a different question!

Please send me an email at elizabeth@designisaparty.com. I'll get back to you as soon as I can!
✻

Stay updated!

✻

If you're interested in staying updated about what I'm up to, sign up for my newsletter!
PLS SIGN UP